Elementary & Secondary Scheduling
Whiteboard scheduling reimagined with Focus Scheduling
Elementary Scheduling
Give your elementary scheduling team the ability to create the ideal environment for every student to thrive.
Focus allows users to enter the needed constraints such as which students should be scheduled together or apart, scheduled with a specific teacher, as well as behavior and testing criteria.  

Use the Optimize button to evenly distribute the students to all teachers based on gender, discipline, and/or ELA and math assessment scores.

Or simply drag-and-drop individual students to the desired class.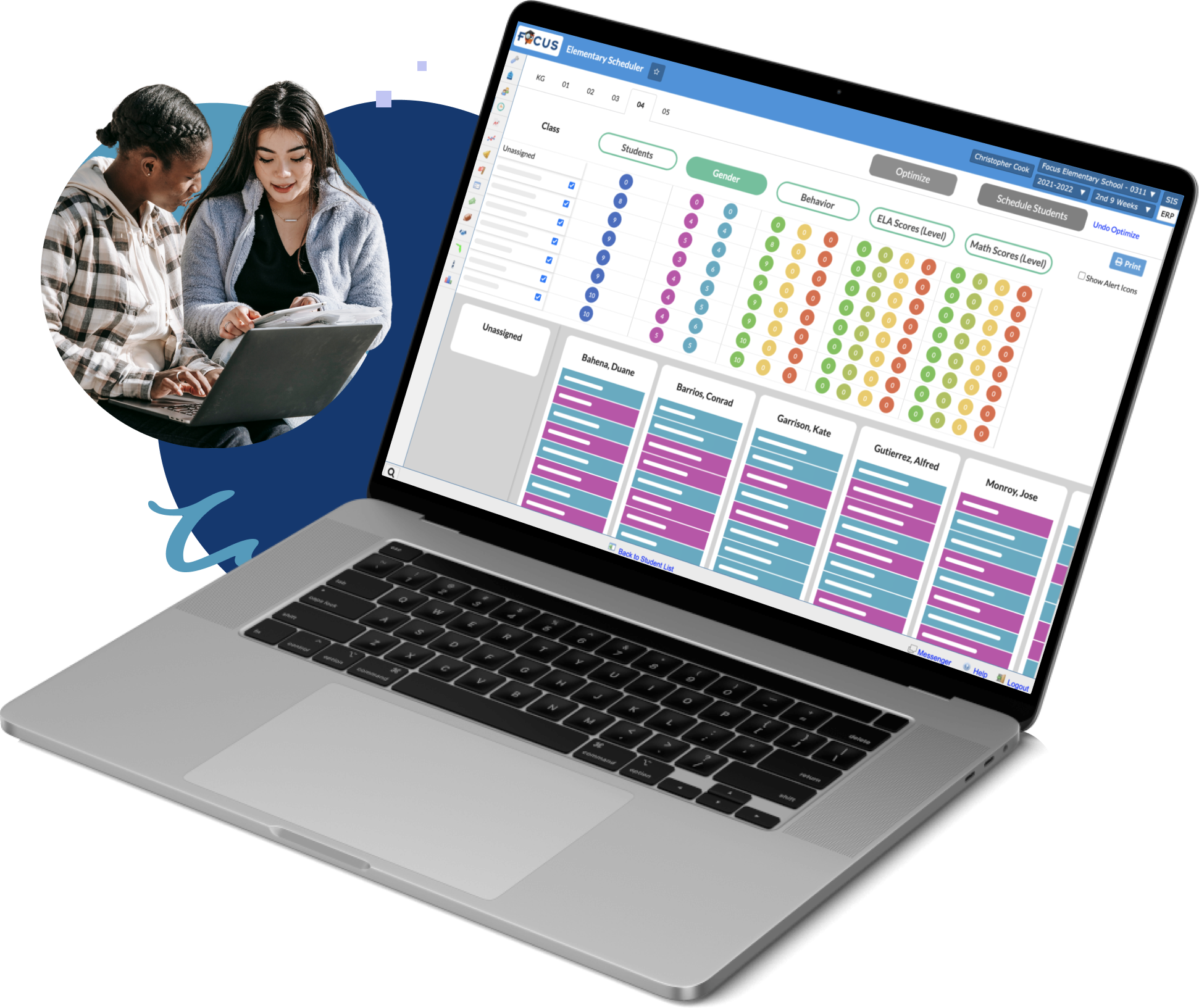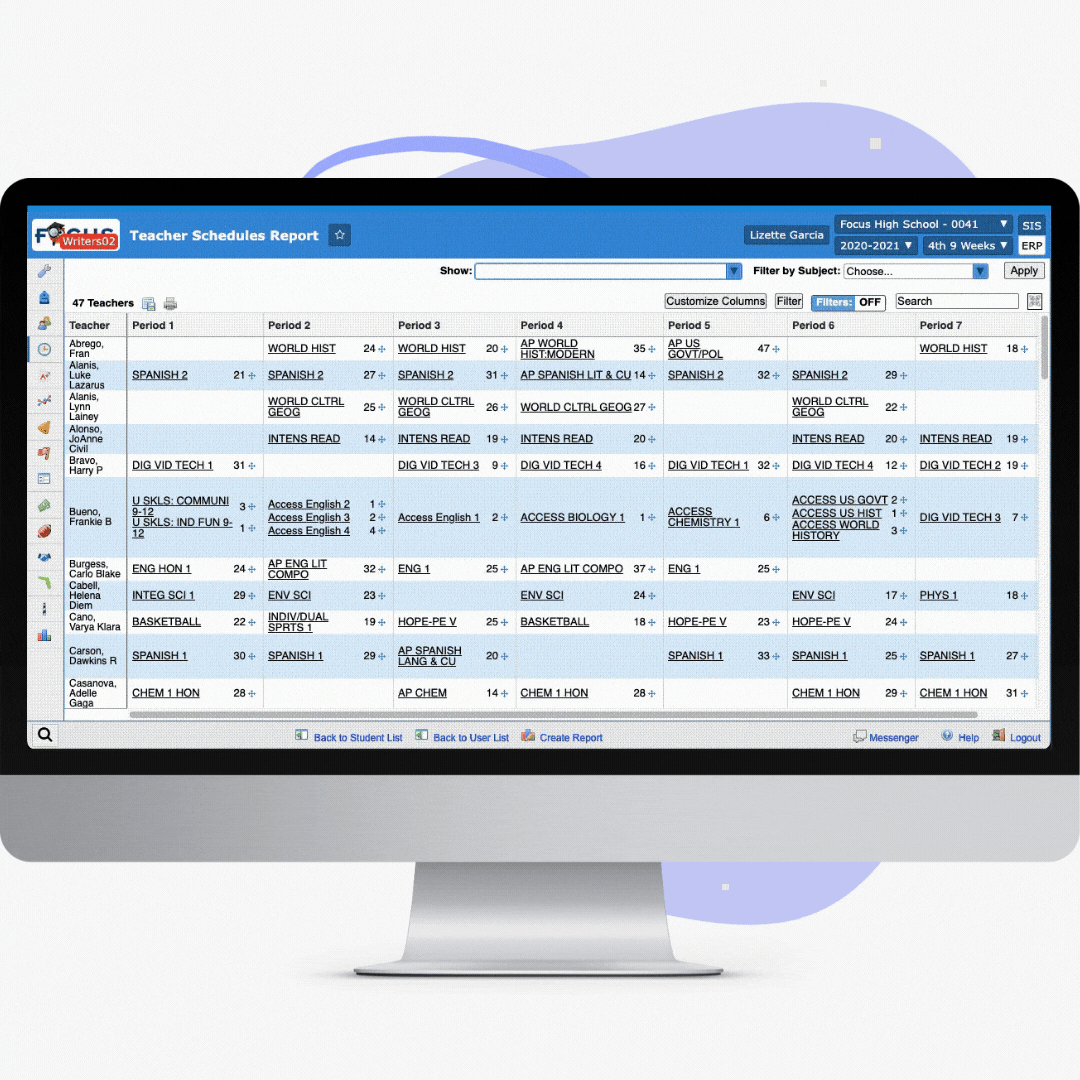 Secondary Scheduling
The Focus Master Schedule Builder, at the secondary level, is an easy-to-use interface, that walks the user through a series of steps including selecting the periods to schedule, reviewing teaching availability, as well as determining room usage and course defaults.
Focus provides automated course requests, teacher approved courses requests, student entered requests, and more.

Two clicks can create a new section in the builder. 

Use builder reports to analyze scenarios involved in mass scheduling, move students into classes, and run the builder in a few minutes for even the largest schools without impacting performance for other users.  

Say goodbye to whiteboard scheduling with a drag-and-drop feature built into the Teacher Schedules Report.
Teachers, students, and parents can view schedules in a course list or weekly planner format, print schedules, and use the Send Messages feature to communicate with each other directly from the student schedule.