Focus' Point of Sale System allows schools to easily manage student payments, funding from outside agencies, and 1098T's.
Features
Managing Fees
A single Student Billing screen includes the ability to invoice for tuition and fees, process student and funding source payments, review transaction history, and provides a customer ledger for a complete view of a student's purchases.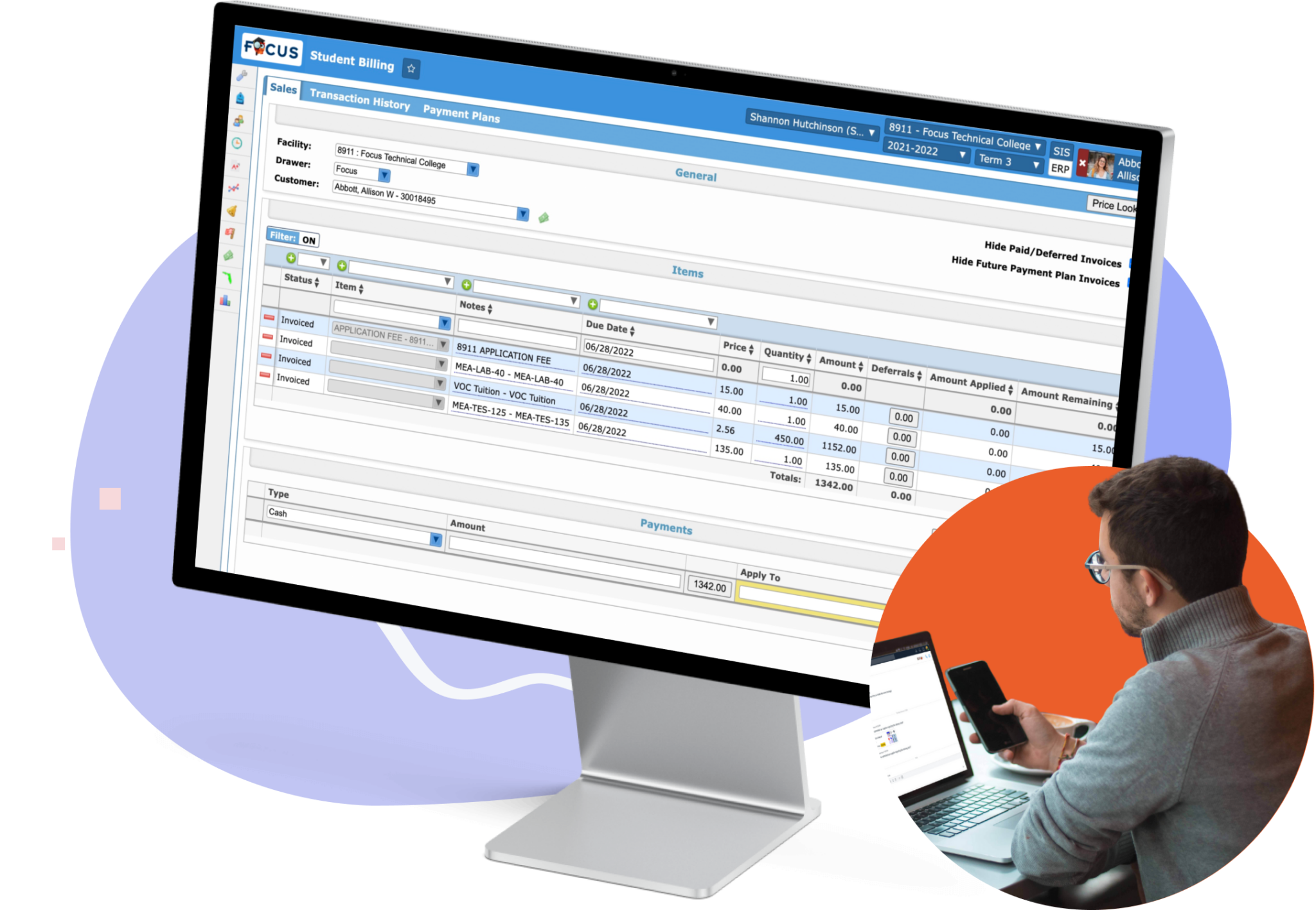 Shopping Cart for All Users
The Focus Student Portal and/or Mobile App provide a Billing tab to easily view, manage and pay student fees for courses, supplies, transcripts, alumni donations, etc.
Teachers and staff can pay for invoiced items such as fingerprinting and IDs or purchase products through their portal too.
Users can make secure payments with credit or debit cards, or e-checks.
Focus allows school districts to decide between printing 1098Ts en masse, individually or publishing them to the student portal.