Focus makes it easy to calculate and track financial aid from multiple sources.
Features
Financial Aid Worksheets
Financial Aid Officers can quickly calculate and track the program costs and assistance needs.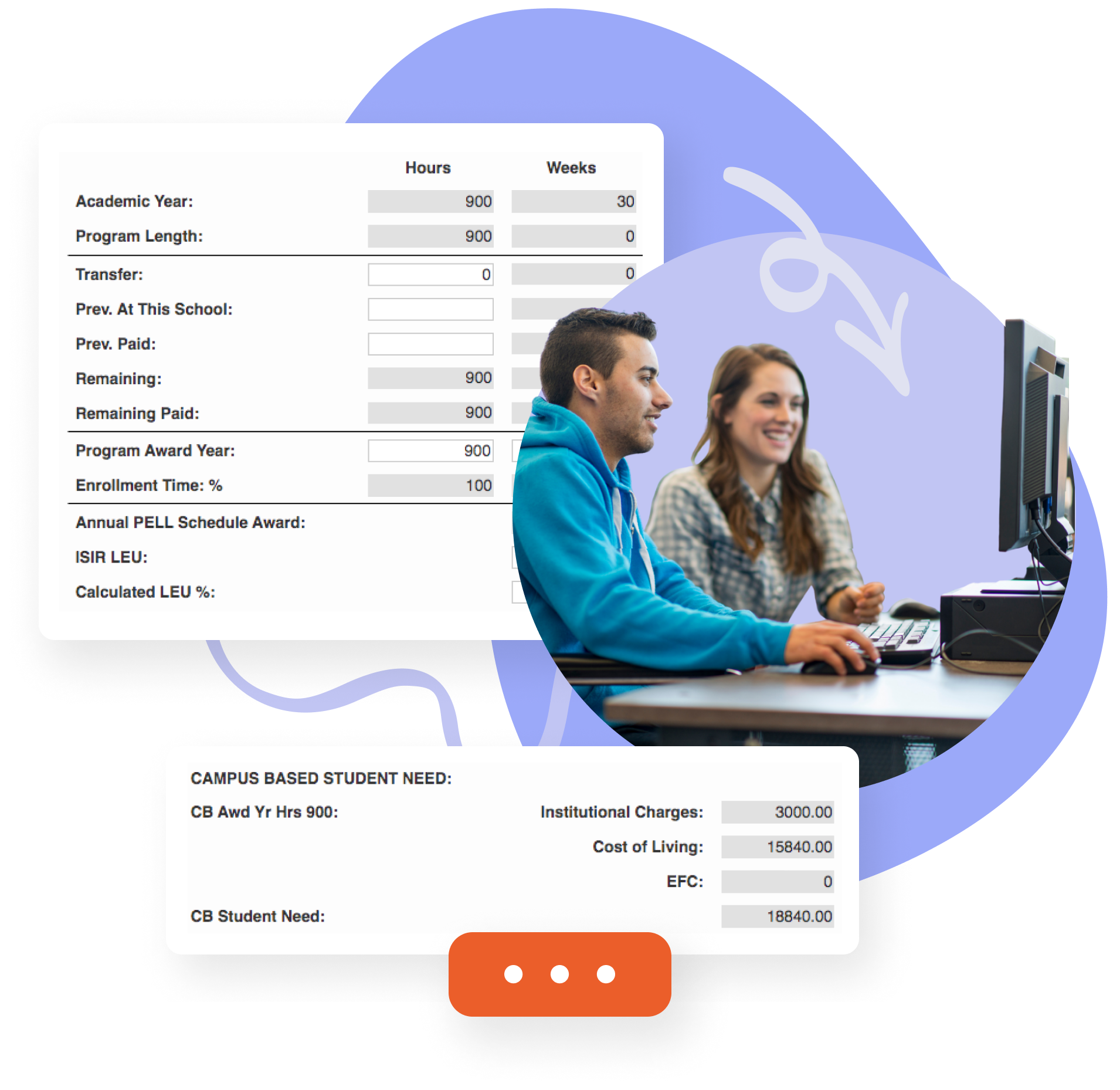 Financial Assistance from Outside Agencies
Focus allows for multiple funding sources such as Pell, waivers, grants, and more.
Monitor Progress
Focus includes multiple alerts and reports to track a student's progress to ensure they continue to qualify for financial assistance, including the Individualized Student Plan.