Focus offers solutions to simplify and automate hourly attendance for CTE and Continuing Education programs.
Features
For Teachers
Teachers, from their desktop or phone, can take attendance, and receive portal alert reminders.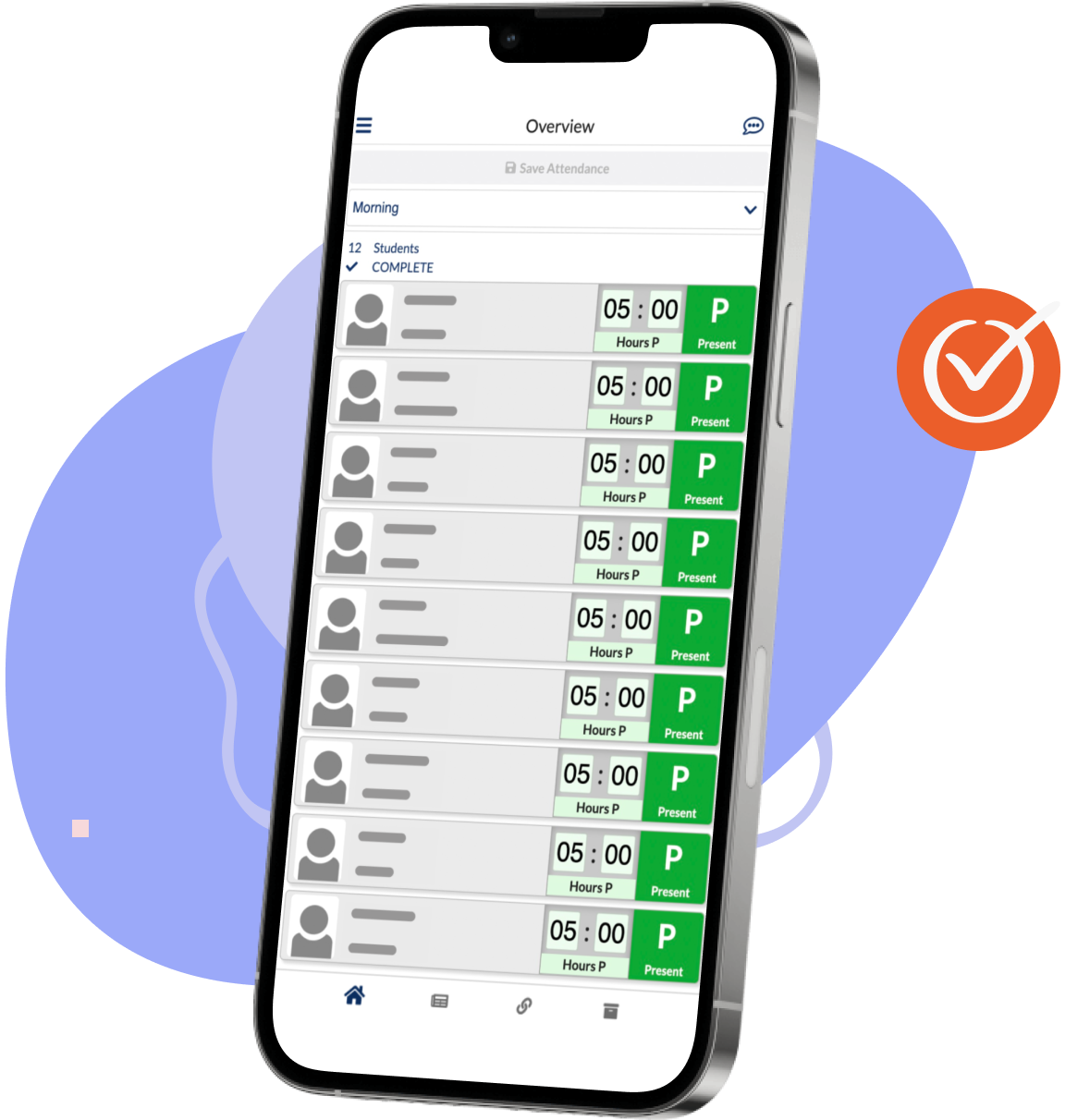 For Administrators
Administrators receive portal alerts when teachers forget to take attendance and can evaluate students' hourly attendance for program completion and financial aid requirements using the Attendance Chart.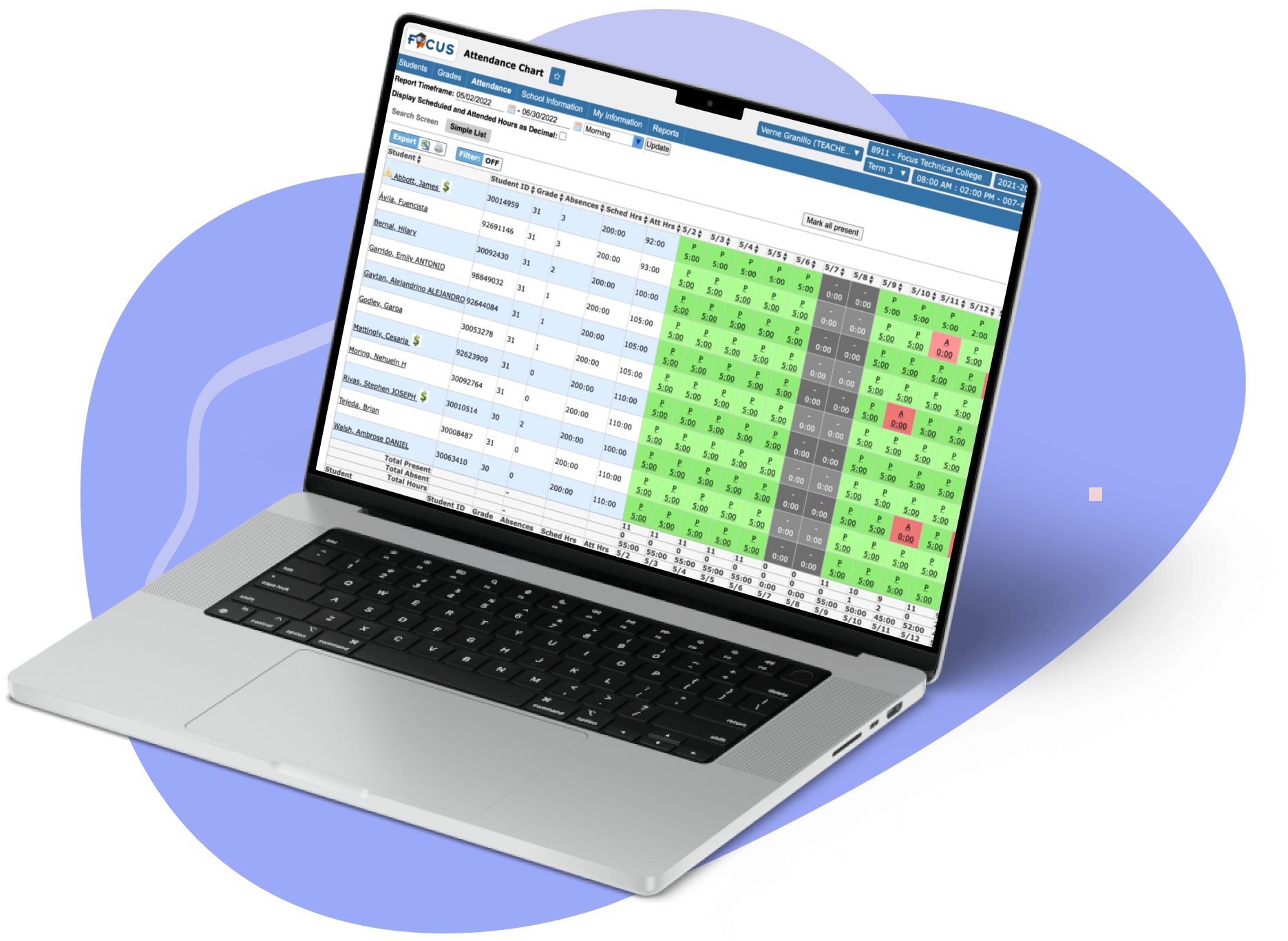 For Students
Students can view their attendance and communicate with staff directly from their portal page. Students can also utilize the Kiosks to sign in and out of classes themselves.