COVID-19 Resources and Updates
As K12, CTE and Post Secondary schools close or move to an online learning model the Focus team is here for you. We're committed to the health, safety, and success of our students, educators, administrators and district teams. At Focus we want to make sure you can continue to enroll, report, teach and learn from anywhere. We created this page to assist you and we'll keep updating it as often with additional resources as they are available.
Newest Features
In an effort to help schools re-open as safely as possible, Focus is introducing two new features that are now available in your version of Focus. We designed these features, based on ideas from our districts, as standard features that are available at no additional cost.
Contact Tracing
This feature allows you to choose any student and see the students who sit next to that student in all of their classes.
Positive Behavior rewards for Wearing a Mask
A new badge is available now on your site for your district or schools to establish incentive programs for mask wearing.
Ready to Support
We know that an increase in usage and activity may mean an increased need for technical and product support. While onsite support and training has been halted  following guidance from local health officials and the CDC, much of our communication is already conducted digitally and we have further stepped up our virtual meeting capabilities so that our teams can communicate with our districts, regardless of location. We are well-equipped to continue supporting you, our customers.
Helpful Resources for online instruction while COVID-19 Planning
Taking Attendance 
We know that attendance has been one of the most pressing issues during this trying time. It's not just a matter of student accountability, but a way to make sure we are all staying connected and engaged in our students' education and well being. Therefore, Focus has created a new Check In portal block that allows students to "check in" directly through their Focus Student Portal. This action marks the student as present in all sections that are scheduled to meet on that day. Additionally, if the school district has configured the Google Classroom API integration under Third-Party Systems, a Google Classroom icon will display within the Check In portal block. Clicking the Google Classroom icon will open another tab in the student's internet browser, directing them to the Google Classroom login screen.

(Please note: 
You must be on the latest version 10.0 or the latest version 9.1 to utilize the Student Portal Check In block.)
Teacher Webinars
Focus is offering webinars covering topics such as:
• Teacher Webpages
• Google Classroom Integration
• Upload and Annotate Assignments
• Focus Messenger
• New Attendance Option for students to check in from the portal
• Q&A about the above topics
Please complete the form below if you would like receive information on upcoming webinars. Once you fill out the form you will receive emails with links to register for upcoming webinars and access to videos of all previous webinars.
Microsoft TEAMS SDS
Microsoft FastTrack is available to assist organizations setting up remote work and learning in response to COVID-19 with Office 365. For districts with current Microsoft 365 licensing Microsoft offers School Data Sync services. Focus API can be leveraged to pass data to the Microsoft services.
Google
Google is offering features typically available from G Suite Enterprise for Education to all customers, free of charge, until July 1, 2020. The advanced features include Hangouts Meet video-conferencing capabilities for larger meetings of up to 250 participants per call, live streaming for up to 100,000 viewers within a domain, and the ability to record meetings and save them to Google Drive.
Click the image below to learn more: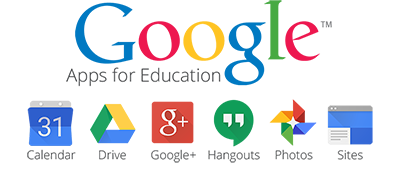 Direct links to other Classroom Resources: